Moodbidire: Alva's Education Foundation organized a gala event ''Alva's Keraleeyam '' a unique celebration which imbibe the rich and diverse cultural heritage of Kerala, at Nudisiri Vedhikhe, on Wednesday. The entire venue was decorated and enriched with traditional Keralite ambience including famous ''Pookalam'' around which 250 students performed Thiruvathira. The cavalcade of Panchavadyam, Theyyam and Singari Melam took the center stage during the colorful procession before the beginning of formal program.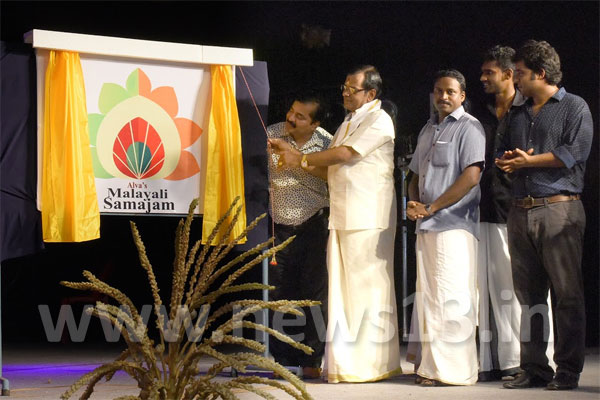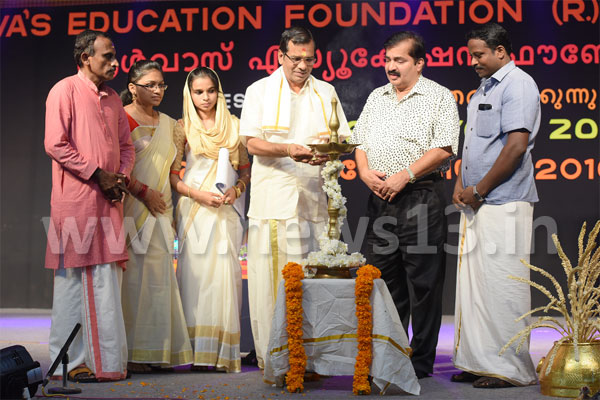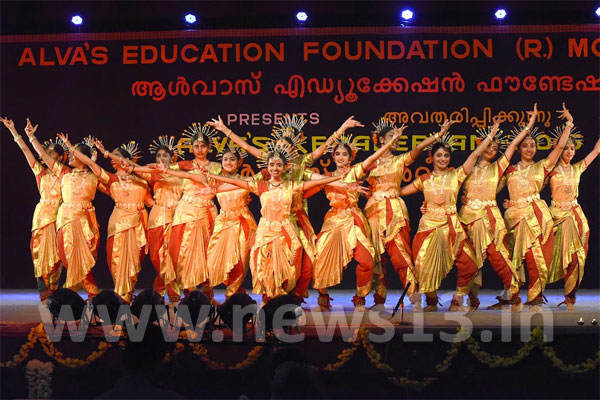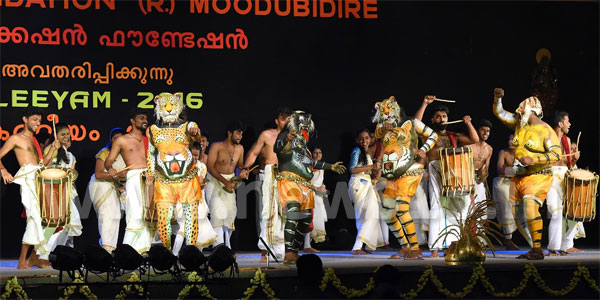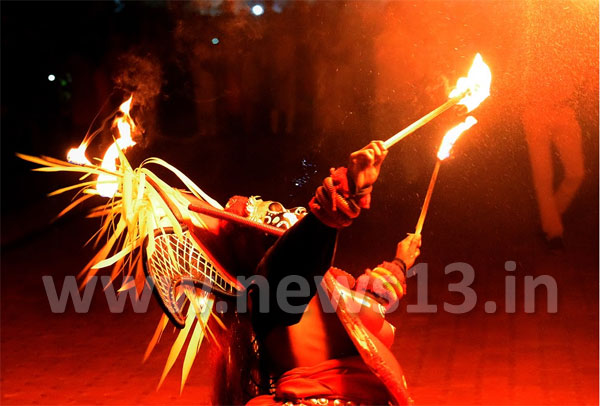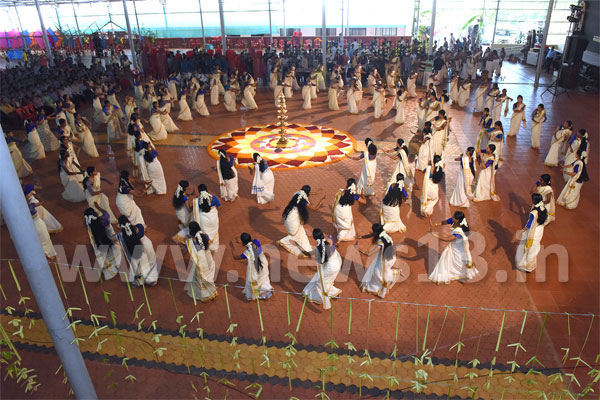 Chief Guest, Actor and Thullal Artist Kalamandalam MP Geethanandan said, ''India is land of many cultures and traditions and it is the culture which helps to develop humane qualities in human beings''. He added and said, ''Culture has no boundaries and limitations, but it is the glue that binds our lives every day''. Alva's Education Foundation is instrumental in fostering ethnic cultural diversity of this country, he noted.
The ''Alva's Malyali Samajam '' forum was inaugurated in the program. The winners in various competitions received prizes from the guests during the event. Cultural programs including Margam Kali, Panchavadyam, Semi classical, Arabana Muttu, Kolkali, Theyyam, Chilamboli Katte,Udane Jumailath and fusion dance saw riveting performances by the students. Singari Melam enthralled the audience with its unique presentation.
Rich spread of traditional delicacies of Kerala such as sambar, kalan,Aviyal, kootukari, inji, pachadi, kichadi thoran, oolan, pappadam, palada pradhaman, chips, sharkara, pazham pradhaman, achar lemon and white rice gave lip smacking treat to the food bon vivants.
Alva's Education Foundation Chairman Dr M Mohan Alva was present in the occasion.